Mosia _ Trải nghiệm đầu tiên
Chúng tôi rất vui mừng vì cuối cùng ngày hôm nay đã có thể ra mắt Trải nghiệm đầu tiên với tính năng Discuss your concern:  Chia sẻ và thảo luận mối quan tâm của bạn trên nền tảng kết nối Mosia.
Cùng trải nghiệm tính năng này với Mosia trên trang web chính thức của chúng tôi tại: mosia.io nhé!
Thật tuyệt khi được lắng nghe những câu chuyện, suy nghĩ và ý tưởng của bạn. Và tuyệt vời nhất khi có bạn ở đây, trên Mosia!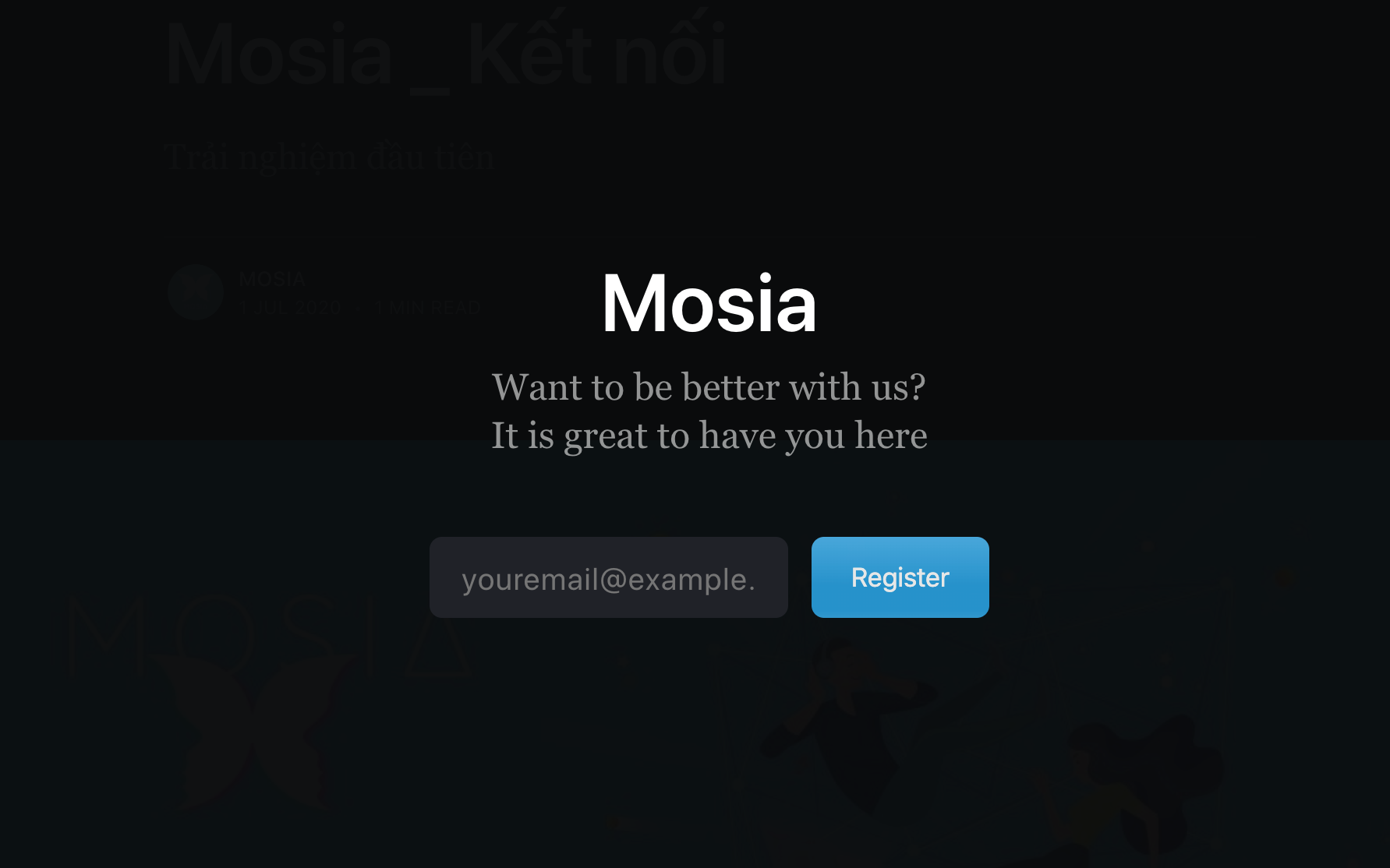 Hy vọng tất cả các bạn sẽ thích khi trải nghiệm Mosia và cùng đón chào những tính năng mới với chúng tôi!
It's great to have you here!